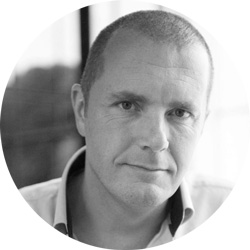 Sven joined ESTRO as Head of Innovation in April 2018. It is his task to ensure that marketing, communication, events and platform work as true enablers for achieving ESTRO' s mission: to foster the role of radiation oncology to improve patient's care. Or in more practical terms: reduce the gap between patients needing treatment and patients actually getting the treatment.
Prior to joining ESTRO, Sven worked for 20 years in the financial services world. The first 10 years of his career he worked as an international programme manager at ING, followed by 10 years at SWIFT – the Society for Worldwide Interbank Financial Telecommunications.
At SWIFT, Sven oversaw Sibos – SWIFT' s flagship event which brings together over 8,000 decision takers form over 150 countries for 4 days to discuss the common challenges the financial community faces and the common solutions to be put in place.
Discover more about his session [+]
« Max Fellows, director Client Service, MCI Experience Hackathons »