Jack Morton: A journey through co-creation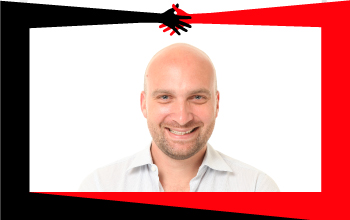 Take an inside view of Jack Morton's creative process, and discover how co-creativity, a journey built on collaboration and diversity, is essential to face an ever accelerating world.
We will cover the various aspects of co creativity, based on specific examples or works done by Jack Morton. From defining creativity and co-creativity, to exploring what it means in relation to an agency, and to a brand.
We will explore co-creation as an agency (vendors, clients, inside…) and co-creation as a way to engage an audience (what does it mean, authenticity, potential results…).
Julien Le Bas, SVP, Executive Creative Director en Jack Morton Worldwide
Julien is an award-winning creative director and architect, with more than 15 years of international experience in the experiential marketing industry. First based in France, then Australia, the U.S. and now Germany, he has worked with clients that include Nike, Intel, Novartis, BMW, Adidas, GM, and other major companies across most industries. His expertise and strategic thinking in experience design, brand architecture, interactive media, and scenography have fueled many significant corporate events and consumer experiences. Julien received a Master of Architecture degree from La Villette Architecture School in Paris.
| | | | |
| --- | --- | --- | --- |
| | Escenario de formación | | 14:05 – 14:30 |